Welcome To The Central Highlands
The Heart of Tasmania
Welcome
The Central Highlands covers 8,010 sq km, or 12 per cent of Tasmania's land mass, and is home to disparate, but thriving communities.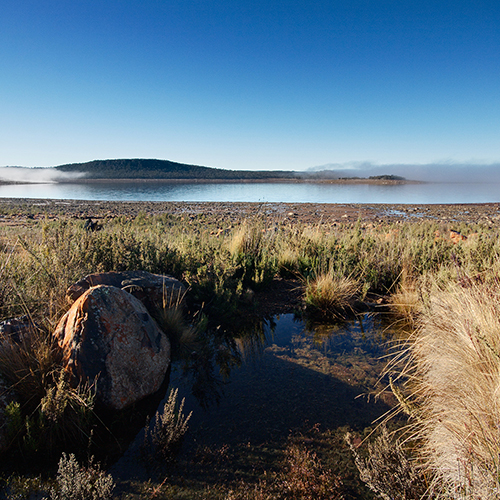 It has a permanent population of 2,216 and 3,700 ratepayers, many of whom own shacks in the communities around the region's numerous spectacular lakes and mountains.
The Central Highlands boasts glorious scenery and dramatic built heritage dating back to the early 19th century. It is the birthplace of Tasmania's Hydro-Electric power system and home to the best trout fishing in the southern hemisphere.
Our region is host to a World Heritage Area, two national parks and other Wilderness Conservation Areas, to Tasmania's recreational fly fishing, hunting and bushwalking communities, and has strong agricultural, horticultural and tourism industries.
As part of Stage 3, the Future of Local Government Review – Tasmanian Government has released a number of targeted surveys for each of the Community Catchment Information Packs.
These surveys allow you to comment on the proposed boundary scenarios put forward by the Board.
There is a survey for each Community Catchment for community members, council staff and elected representatives. Survey participants will go into the prize draw to win an iPad.
Responses close at midnight on 6 July 2023.
Have your say

Better Councils Better Communities Campaign
Learn about the range of important services councils deliver to their communities
Click Here