Public Notices
COMMUNITY PUBLIC MEETINGS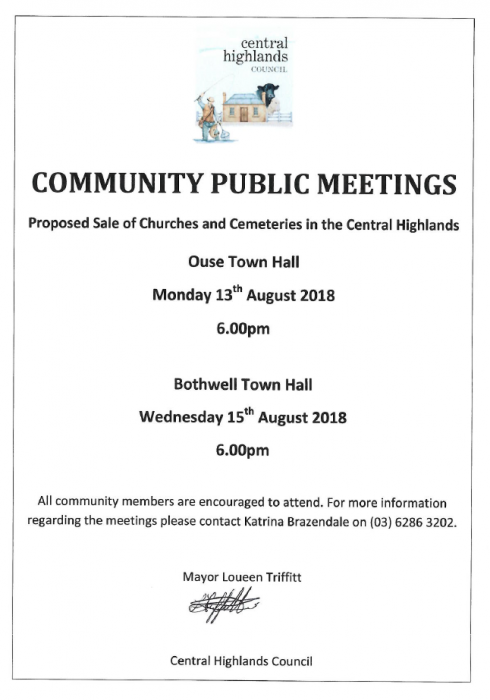 Cancer Council "Seize the Day Awards"
Seize the Day Awards Information
Central Highlands Council
Notice of Annual General Meeting and Annual Report
The Central Highlands Council will hold its Annual General Meeting on Tuesday, 5th December 2017 commencing at 8.45am at the Council Chambers, Alexander Street, Bothwell.
Items to be discussed are:
• The 2016/2017 Annual Report
• Responses to submissions received on the Annual Report
Matters relating to the Annual Report will be open for discussion at the meeting and members of the public are invited to attend.
Written submissions on any matter contained in the Annual Report should be submitted to the General Manager, PO Box 20, Hamilton 7140 by Friday, 24th November 2017. Copies of the Annual Report will be available from the Council Offices at Alexander Street, Bothwell and Tarleton Street, Hamilton or from the PDF Download below from Wednesday, 1st November 2017.
Lyn Eyles
General Manager
PDF Download