Public Notices
Ellendale Road – Dunrobin Bridge Strengthening
The Department of State Growth recently commenced works to strengthen Dunrobin Bridge on Ellendale Road. These works are being completed as part of the Freight Access Bridge Upgrades Program. In order to complete these works, a series of weekend
closures are required. Details of these closures have now been confirmed and are below for your information.
Dunrobin Bridge will be closed to all traffic between the following times:
8:00 pm Friday 6 April – 6:00 am Monday 9 April
8:00 pm Friday 13 April – 6:00 am Monday 16 April
8:00 pm Friday 20 April – 6:00 am Monday 23 April
8:00 pm Friday 27 April – 6:00 am Monday 30 April
In addition to the above closures, heavy vehicles with a mass of more than 25 tonnes will be unable to use Dunrobin Bridge on the following days: Monday 9 April, Monday 16 April and Monday 23 April. Various communication methods will be used to advise the community of these closures, including letters to adjacent residents, variable message boards, public notices in both The Mercury newspaper and The Gazette, posters in the local community, a Facebook post on the RoadsTasFacebook page and an update on the Transport webpage http://www.transport.tas.gov.au/road/projects.
For further information regarding these closures, please contact BridgePro Engineering Pty Ltd on (03) 6441 5274.
S137 Auction- Sale of Land
Pursuant to Section 137 of the Local Government Act 1993 Sale of Land- Auction has been cancelled for the 22nd February 2018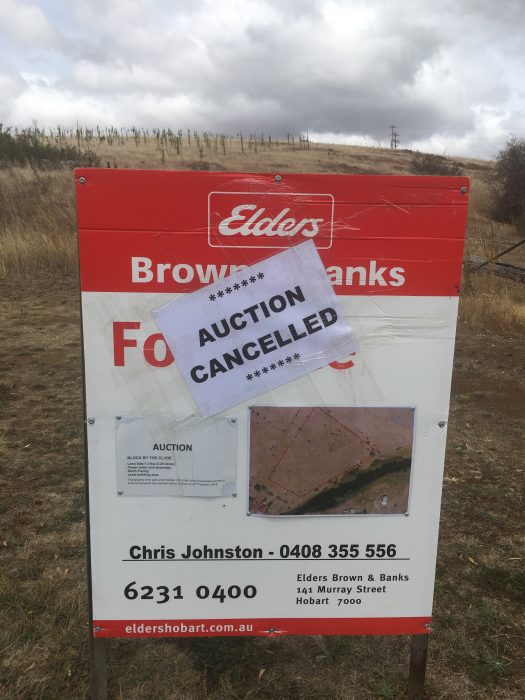 Cancer Council "Seize the Day Awards"
Seize the Day Awards Information
Central Highlands Council
Notice of Annual General Meeting and Annual Report
The Central Highlands Council will hold its Annual General Meeting on Tuesday, 5th December 2017 commencing at 8.45am at the Council Chambers, Alexander Street, Bothwell.
Items to be discussed are:
• The 2016/2017 Annual Report
• Responses to submissions received on the Annual Report
Matters relating to the Annual Report will be open for discussion at the meeting and members of the public are invited to attend.
Written submissions on any matter contained in the Annual Report should be submitted to the General Manager, PO Box 20, Hamilton 7140 by Friday, 24th November 2017. Copies of the Annual Report will be available from the Council Offices at Alexander Street, Bothwell and Tarleton Street, Hamilton or from the PDF Download below from Wednesday, 1st November 2017.
Lyn Eyles
General Manager
PDF Download
Notice from the Derwent Catchment Project
The Platypus Walk Rejuvenation Project- Notification of works starting
Phase one of the project involves removing the willows and reforming the pathway. Greg Jordan and his team will be undertaking willow removal starting next Monday, 19th June. They will be working on both sides of the Clyde River from the beginning of the walk to the weir. Large willows will be cut/paste and racked into piles for burning on the Willowdene side. The pathway will be renewed as part of this work. Phase two will involve a Workskills team at the site for 6 months beginning mid-August. During this time the team will focus on further woody weed removal, clean-up and revegetation post willow removal. The team will also erect signage and seating. We are very excited about the start of this project, which will provide a rejuvenated walk and stretch of river for tourists visiting Hamilton and of course the local community.
If anyone has any questions regarding the project you are able to contact Josie (0427 044 700) or Eve (0429 170 048).