Bushfest
HIGHLANDS BUSHFEST – BOTHWELL RECREATION GROUND
18th & 19th NOVEMBER, 2017
Central Highlands Council is holding its annual Highlands Bushfest in November 2017.  Bushfest will again feature unique outdoor pursuits of the region – fishing, hunting, camping and other recreational and adventure activities.  There will also be available sites for catering stalls and sites for showcasing produce, arts and crafts.
A program of displays and entertainment is available from the PDF Download below: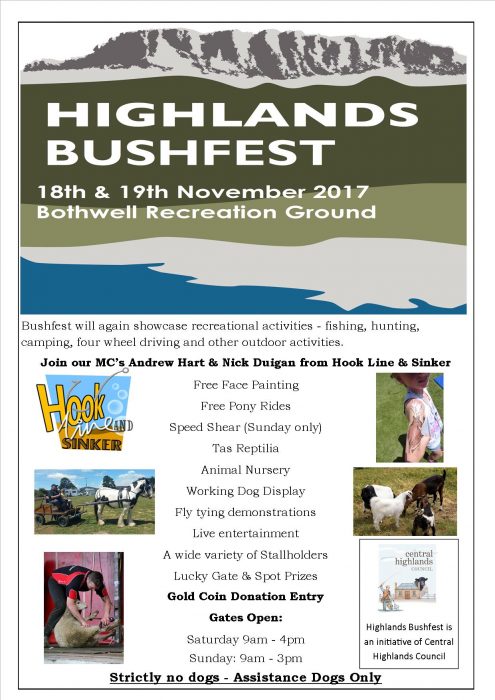 Enquiries can be directed to Casey Bryant on (03) 6286 3202 or by email cbryant@centralhighlands.tas.gov.au.
PDF Download
Highlands Bushfest Program 2017
Central Highlands Council would like to thank the following sponsors for support Highlands Bushfest 2017.