Welcome To The Central Highlands
The Heart of Tasmania
Welcome
The Central Highlands covers 8,010 sq km, or 12 per cent of Tasmania's land mass, and is home to disparate, but thriving communities.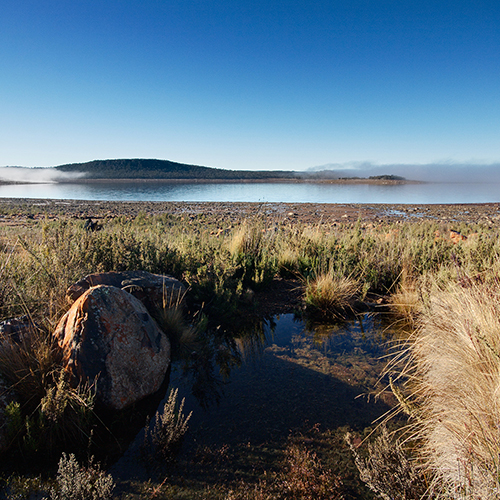 It has a permanent population of 2,216 and 3,700 ratepayers, many of whom own shacks in the communities around the region's numerous spectacular lakes and mountains.
The Central Highlands boasts glorious scenery and dramatic built heritage dating back to the early 19th century. It is the birthplace of Tasmania's Hydro-Electric power system and home to the best trout fishing in the southern hemisphere.
Our region is host to a World Heritage Area, two national parks and other Wilderness Conservation Areas, to Tasmania's recreational fly fishing, hunting and bushwalking communities, and has strong agricultural, horticultural and tourism industries.

The safety of the Central Highlands community, our customers and staff is our top priority and we are continuing to monitor developments relating to the Covid-19 Pandemic daily.
A new Tasmanian Government Coronavirus website has been launched and is the single source of truth for information relating to COVID-19 – www.coronavirus.tas.gov.au
Looking after your mental health during the coronavirus outbreak is very important. Beyond Blue's Looking after your mental health during the coronavirus outbreak provides some practical advice about how to foster healthy mental health and where to go if you need help.


Better Councils Better Communities Campaign
Learn about the range of important services councils deliver to their communities
Click Here