Welcome To The Central Highlands
The Heart of Tasmania
Development Application – Halls Island, Lake Malbena, Walls of Jerusalem National Park
Notice is hereby given that an application has been made for planning approval for the following development:
Applicant Wild Drake Pty Ltd
Location Halls Island, Lake Malbena, Walls of Jerusalem National Park
Proposal DA 2018/50 – Visitor Accommodation (Standing Camp)
The relevant documents will be available for inspection at the Council Office at 19 Alexander Street, Bothwell and 6 Tarleton Street, Hamilton during normal office hours or from the link below until 4 February 2019.
http://centralhighlands.tas.gov.au/development-application-halls-island-lake-malbena-walls-of-jerusalem-national-park
Welcome
The Central Highlands covers 8,010 sq km, or 12 per cent of Tasmania's land mass, and is home to disparate, but thriving communities.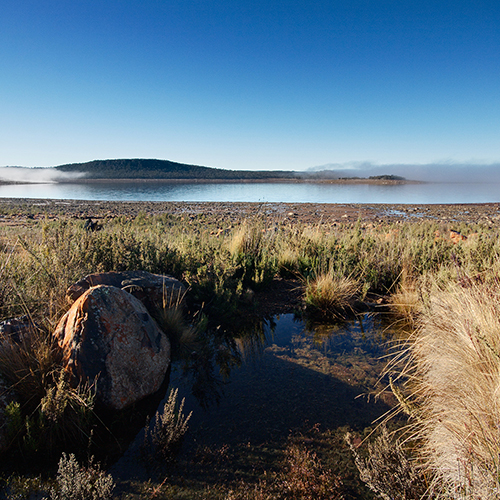 It has a permanent population of 2,216 and 3,700 ratepayers, many of whom own shacks in the communities around the region's numerous spectacular lakes and mountains.
The Central Highlands boasts glorious scenery and dramatic built heritage dating back to the early 19th century. It is the birthplace of Tasmania's Hydro-Electric power system and home to the best trout fishing in the southern hemisphere.
Our region is host to a World Heritage Area, two national parks and other Wilderness Conservation Areas, to Tasmania's recreational fly fishing, hunting and bushwalking communities, and has strong agricultural, horticultural and tourism industries.

Better Councils Better Communities Campaign
Learn about the range of important services councils deliver to their communities
Click Here