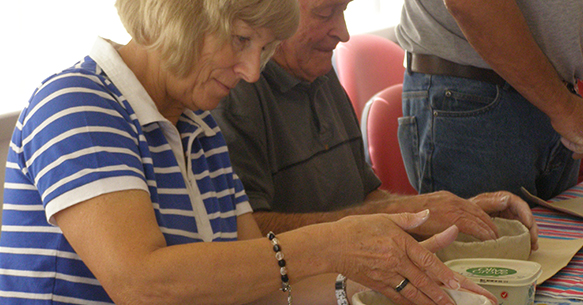 Proposed activities for Central Highlands Seniors will be funded to the tune of $5,000 in the 2013-14 financial year.
The majority of the support will go towards events co-ordinated by staff at The Highlander Centre, Ouse.
Four events are currently planned by the Central Highlands Community Health Centre, including a Mosaics Workshop in which participants will decorate and take home their work.
A popular ballroom dancing day, led by professional dancers, is being reprised at Hamilton Hall, with morning and afternoon tea, lunch and transport provided.
Another event being repeated in 2014 is the fishing day, supported by Rural Alive and Well, which this year was held at Tungatinah Lake.
Central Highlands Christmas party will be held at Ouse Country Club, with local singer Lynda Grey providing the entertainment.
"Council is committed to supporting its senior citizens and welcomes the enthusiasm of community health centre staff and volunteers," said Mayor Deirdre Flint OAM.