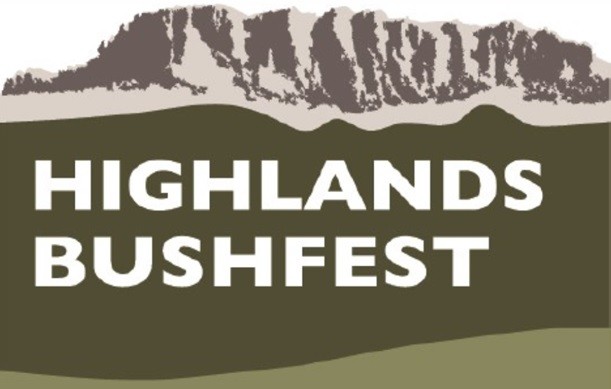 Highlands Bushfest A Success
The inaugural Highlands Bushfest was held on the 15th and 16th November, 2014 at the Bothwell Recreation Ground with the theme of showcasing the recreational activities in the Highlands – fishing, camping, hunting and four wheel driving.
Although the Huon Show, Scottsdale Show, Beerfest, Christmas Parade and Point to Pinnacle were held the same weekend, over 3,000 people attended Bushfest.
MC's Andrew Hart and Nick Duigan from Hook, Line and Sinker were a huge success.
Tarraleah's Wildside Cooking Demonstrations and Tastings drew the people to their site with samplings of seared wallaby fillet, wattleseed encrusted lamb backstrap, tea smoked duck, salmon kebabs and smoked trout gnocchi over the weekend.
PCYC were popular with the children providing activities and Tas Reptilia provided much excitement for both young and old. Bernard McGlashan together with his daughter Taylor provided sheepdog demonstrations and Willow Creek miniature goats drew good crowds. Santa paid a visit on both days much to the delight of the children.
There was a wide variety of stallholders among the 60 sites, with everything from food and beverages, caravans, four wheel drive and camping products, motor bikes, quad bikes and fishing and craft products.
Displays were held by Trout Guides and Lodges Inc., Parks & Wildlife Service, Inland Fisheries, Australian Deer Association, Westerway Bushwatch and Sporting Shooters Association of Australia Tasmania Branch.
The Most popular site voted by visitors was ARB Hobart, who also donated the lucky gate prize of a 35 litre fridge/freezer valued at $1,100.
Council would like to thank all of our volunteers, from those assisting at our site to those who were part of organising the event. A special thank you must go to the Bothwell Lions Club for providing security, manning the gate and assisting with parking. A special thank you must also go to Council's staff for the many hours of work they put in both before, during and after Bushfest.
Council would like to thank our kind sponsors:
Gold Sponsor
Stornoway
Silver Sponsers
J F Machinery
Commonwealth Bank
ARB Hobart
Fieldwicks
Denny Mechanical
Bronze Sponsors
Andrew Walter Constructions
Norske Skog
Komatsu
Kings Caravans
The Committee is looking forward to 2015 and we are sure that next year's event will be even bigger.
Deirdre Flint OAM