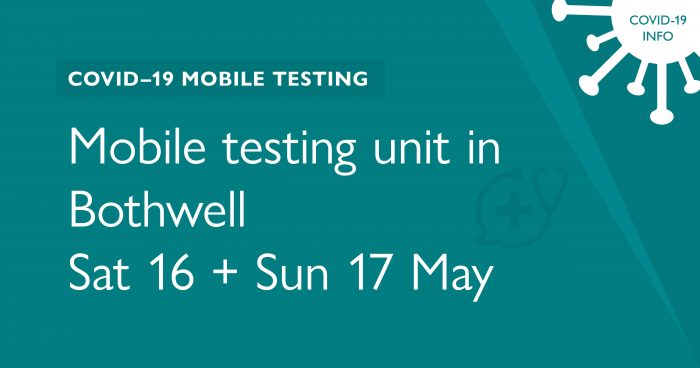 At the Bothwell Recreation Ground.
Please note people are required to book to access the mobile testing units.
To request a test, call your GP or the Public Health Hotline (1800 671 738). You can only be tested if you have a referral.
Anyone with cold or flu-like symptoms should come forward and get tested. If in doubt, get a test.
For more information on COVID-19 in Tasmania visit www.coronavirus.tas.gov.au or phone the Tasmanian Public Health Hotline.